Welcome to our comprehensive guide on pre-workout recipes that will revolutionize your fitness journey. At [gobestmom], we are committed to providing you with the best tips and tricks to optimize your workouts and achieve your fitness goals. In this article, we will delve into the world of pre-workout nutrition, offering you a selection of delectable and nutrient-packed recipes that will fuel your body for peak performance.
Understanding the Importance of Pre-Workout Nutrition
Pre-workout nutrition plays a crucial role in maximizing your exercise potential. It provides the body with the necessary energy and nutrients to enhance endurance, strength, and focus during training sessions. Proper pre-workout fueling not only improves exercise performance but also aids in post-workout recovery.
1. Energizing Oatmeal Delight
Ingredients:
1/2 cup rolled oats
cup almond milk
tablespoon natural peanut butter
ripe banana, sliced
teaspoon honey
Pinch of cinnamon
Method:
1. In a saucepan, combine rolled oats and almond milk, and bring to a gentle boil.
2. Reduce heat and let the oats simmer until they reach a creamy consistency.
3. Remove from heat and stir in the peanut butter, sliced banana, honey, and cinnamon.
4. Enjoy this delicious oatmeal delight 30 minutes before your workout for sustained energy.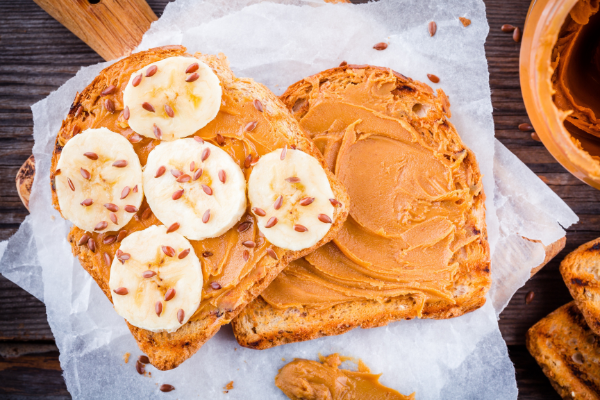 2. Protein-Packed Smoothie Blast
Ingredients:
1 cup Greek yogurt
1/2 cup mixed berries (strawberries, blueberries, raspberries)
1 tablespoon chia seeds
1 scoop whey protein powder
1/2 cup spinach leaves
1/2 cup unsweetened almond milk.
Method:
1. In a blender, combine Greek yogurt, mixed berries, chia seeds, whey protein powder, spinach leaves, and almond milk.
2. Blend until you achieve a smooth and creamy texture.
3. Pour into a glass and savor the goodness of this protein-packed smoothie 45 minutes before your workout.
3. Energizing Quinoa Salad
Ingredients:
1 cup cooked quinoa
1/4 cup diced cucumber
1/4 cup cherry tomatoes, halved
1/4 cup diced bell peppers (any color)
2 tablespoons chopped fresh parsley
1 tablespoon extra-virgin olive oil
Juice of half a lemon
Salt and pepper to taste
Method:
1. In a large bowl, combine cooked quinoa, cucumber, cherry tomatoes, bell peppers, and fresh parsley.
2. Drizzle extra-virgin olive oil and lemon juice over the ingredients.
3. Season with salt and pepper, then toss the salad gently.
4. This refreshing quinoa salad provides the perfect pre-workout sustenance when consumed an hour before your exercise routine.
4. Power-Packed Banana Almond Toast
Ingredients:
1 slice whole-grain bread
1 ripe banana
1 tablespoon almond butter
1 teaspoon chia seeds
Drizzle of honey
Method:
1. Toast the whole-grain bread to your desired level of crispness.
2. Spread almond butter generously over the toast.
3. Slice the ripe banana and arrange it neatly on top of the almond butter.
4. Sprinkle chia seeds and drizzle honey for added sweetness.
5. Enjoy this delightful toast 30 minutes prior to your workout for a quick energy boost.
5. Hydration Elixir – Cucumber Mint Infusion
Ingredients:
1/2 cucumber, thinly sliced
Handful of fresh mint leaves
1 liter of water
Method:
1. Fill a pitcher with water and add cucumber slices and fresh mint leaves.
2. Allow the water to infuse in the refrigerator for at least an hour before drinking.
3. Stay hydrated and refreshed by sipping on this cucumber mint infusion throughout your workout.
By incorporating these mouthwatering pre-workout recipes into your fitness routine, you can ensure that your body is optimally fueled for enhanced performance. Remember to eat mindfully and allow ample time for digestion before hitting the gym. Together with a consistent workout regimen, these nutrient-rich recipes will propel you towards your fitness goals and set you on the path to success.
Diagram: A mermaid syntax diagram is not suitable for representing recipes and nutritional information. Please note that visual representations are more effective for flowcharts, data structures, and decision-making processes. For this article, the detailed recipe instructions and nutritional benefits are better conveyed in textual form.